What does Australia's flu season tell us about the upcoming flu season in the United States?
Last year's flu season was relatively mild in the United States. We may not be so lucky this year.
According to the Director of the United States National Institute of Allergy and Infectious Diseases, Dr. Anthony Fauci, flu season in the United States is often similar to what the Southern Hemisphere experienced in the season before ours.
And, unfortunately, Australia's flu season is off to a rough start. Through September, Australia recorded 166,000 cases of the flu which is more than double the average number of cases in the past 5 years and already 82% more cases than the entirety of their flu season last year. This increase is partially due to the flu season beginning earlier than last year.
The elderly and children ages 5-9 have been hit especially hard in Australia, which is typical of the H3H2 strain. Fortunately, however, while the flu has been widespread in Australia this year, its severity has been lower. 
Only two more weeks to the CDC's recommended October deadline to receive the flu vaccine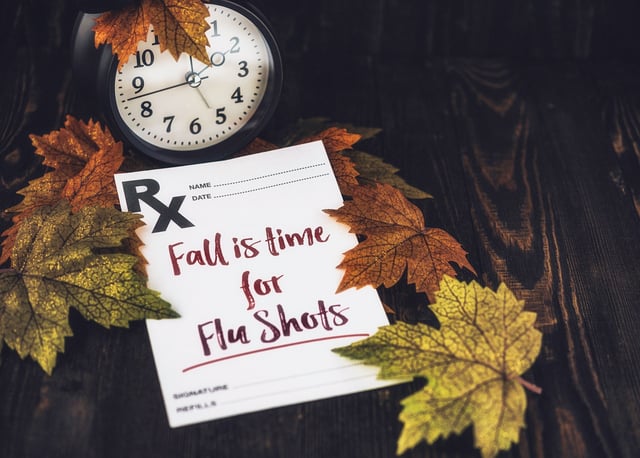 The good news is that this year's flu vaccine protects against the H3H2 strain prevalent in Australia as well as a few other strains.
Still, last year less than half of Americans received the flu vaccine. Can we do better this year?
Here are 5 key reminders from the Center for Disease Control to share with your patients about the flu:
It's time to get vaccinated! The CDC recommends you receive your flu vaccine by the end of October.
It takes two weeks for antibodies to develop after receiving the vaccine, which is another reason to not delay.
Only injectable flu shots are recommended for this season, not the nasal spray.
Some children require two doses of the flu vaccine to be protected, specifically if it is their first time being vaccinated or if they have only received one flu vaccine dose in their lifetime.
Virtual care platforms such as HealthTap are a great way for patients to receive treatment for the flu and other non-emergency medical needs.
Doctors, sign up for HealthTap today to make sure your patients have easy access to you throughout flu season!
[social_warfare buttons="facebook,twitter,linkedin,googleplus,pinterest"]
---
Related
[post-carousel-pro id="716″]